Skip Hire
Waste Skip Hire Near You Surrey
When you need an organised and effective approach for the removal of waste, the best option is to hire a waste skip. Surrey Skips is a waste skip hire company that offers services that will save you time and money while helping you stay away from the hassle of discarding waste while probably using your vehicle. It would be best if you didn't have to grapple with the idea of getting rid of garbage on your own when you can hire the services of the leading local waste skip company in Surrey.
Top and Trusted Waste Skip Hire Company in Surrey
Surrey Skips is a trusted and top company in the waste skip hire sector. Instead of dragging piles of rubbish heaps to the dumpsite, why not get in touch with our team of reliable experts and take advantage of our local waste skip near me services? We are a top supplier of specialised and high-quality waste skip bins and also offer same day service to all our customers. We are leading professionals with timely and affordable solutions to all your waste needs. If you need garden waste skip hire or are looking for household waste skip services, Surrey Skips is one of the best service providers in the UK.
Unique and Outstanding Waste Skip Hire Prices
We are leaders in the management of all types of waste, and our waste skip hire prices are unique and outstanding. We offer high-quality waste management equipment at highly low-cost prices. We have skips of all sizes and types guaranteeing that we can supply you with the appliances you need for a variety of reasons. If you need domestic waste skips for your home or are looking for commercial waste skips for your business, you have the assurance that we have all that you need. We also have a specialist team with the expertise to handle every aspect of your waste skip hire requirements.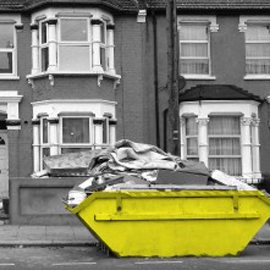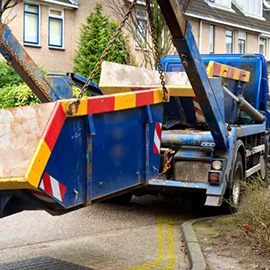 Reliable and Friendly Local Waste Skip Hire Company
Do you require the services of a local waste skip hire near me company that is friendly, reliable, and sustainable? It is best if you don't get subjected to the anxiety that comes with not knowing whom to call to pick up and dispose of your waste when you can depend on a top skip supplier in Surrey. Anytime you need to do away with excess or undesirable items, our waste removal specialists will be available to assist you either using our waste skip hire services. We will help you in exploring the positive effects of a waste skip bins service dedicated to assisting customers by providing bespoke waste skip hire services that are customised to meet their specific needs. It helps if you allow the professional team at Surrey Skips to worry about the little details about your waste disposal while you concentrate on other matters. Regardless of how much waste you have, we have a skip or bin for every customer and can handle every amount or type of waste.
Affordable and Convenient Waste Skip Hire
If your worry is the cost of getting rid of your waste, we give you our guarantee that we are more affordable when compared to most waste skips hire companies in Surrey. Our best price is much better as compared to many other companies because we have invested in advanced equipment and a very modern fleet of vehicles that makes all our services highly affordable. Also importantly, we work with customers to ensure that everything is done at a budget that they can afford, and in conformity to what is convenient for them. Having served the local people in Surrey for many years, we focus exceedingly on ensuring we meet every customer at their exact point of need.
We Make Surrey Waste Skip Hire Simple
Our objective is always to make everything easier for you so that when you need waste skip hire services, you have access to a reliable and flexible local skip company. Our team has outstanding skills and years of experience in handling assignments for domestic, commercial, and even industrial customers. That makes us the right waste skip hire company when you need efficient and appropriate waste skip near me services. We have a very transparent approach when dealing with all our customers. We talk to you and make an assessment and determine what your waste skip hire requirements are and then send you a quote with no additional costs or hidden charges.
Call for Help from the Best Waste Skip Hire Company
If you are reflecting on the idea of a waste skip hire, you are probably also interested in knowing the different sizes and types of skips. Even if you have never had a chance to engage with a waste skip company, you have no reason to worry because at Surrey Skips, we take care of everything for you and we offer you the best advice to ensure our services are a perfect match with your requirements. Call us on 0203 369 9570 and speak to one of our experts today for suggestions, so you make the right choice about hiring the services of our waste skip near me services.