2 YARD SKIP
2 Yard Skip Hire
Do you need the services of a skip hire company in Surrey that is efficient and affordable? Surrey Skips is one of the top skips hire companies in the South London region. We have skip sizes that are appropriate for all types of waste. If you want to get rid of smaller residential trash, or need clearance for your house projects, the 2 yard skip size is ideal for your requirements.
At Surrey Skip, we are glad to take care of the dirty work for you. We will ensure that waste management and disposal is a stroll in the park. We have been doing this for many years, and anytime you need a 2 yard skip hire; we are the right company to approach.
If you are looking for a local skip hire service to provide you with small skips and mini skips, you need not look very far. For your 2 yard skip hire near me, Surrey Skips has what you need for your domestic or commercial removal needs. Our customers have described us as a very affordable and highly reliable 2 cubic yard skip service because we are always very efficient in our local delivery of skips to them.
We have a highly commendable record, and we are a skip supplier with excellence in customer service. We are always in compliance with environmental rules and regulations, and we do everything for you so that you can take care of your core activities.
We Are The Right Company For Your 2 Yard Skip Hire Need
When looking for a cheap 2 yard skip hire near me, you want to find a company with a simple hiring process and same day service. At Surrey Skips, we make it easy for you to find and hire a two yard skip. We provide you with a smooth booking process, an instant quote, and you can make your order online. That makes it easy for your waste to get cleared straight away. The fact that we have sufficient knowledge of the local area makes it easy for us to provide you with a very highly efficient delivery process for the 2 yard mini skip.
We have a specialist team that is available for domestic and commercial clearances anytime you need our 2 yard skip size services. We are available to get your waste cleared as soon as possible, and this is why we are the right 2 yard skip hire company for you. We always provide you with the best services at the very best 2 yard skip prices because we have considerable years of experience in the domestic and commercial rubbish clearance industry. We have simplified the entire process of rubbish clearance, and have made it highly cost-effective and efficient so that we can make sure we provide you with high-quality skip hire services at all times.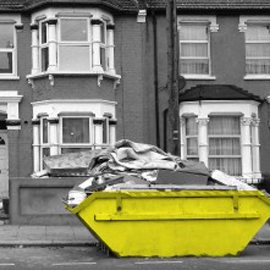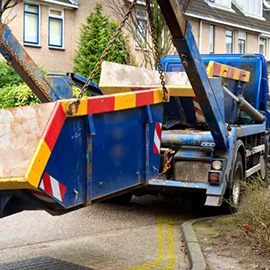 Affordable 2 Yard Skip Hire Near Me Surrey
The process of home removal can be quite expensive and can get you very stressed if you don't know what to do. Surrey Skips is the leading local skip hire service, and this is why our 2 yard skip hire cost is one of the most affordable in the neighbourhood. We have invested in an advanced and specialised range of skip sizes and grab lorries so that we take the stress out of your rubbish removal. That is the reason why our 2 yard skip hire prices are one of the best in the local skip hire industry.
Anytime you need an affordable 2 yard mini skip hire, Surrey Skips is the right company to call. That is the reason many of our customers use our low-cost services. They know that they can find a trusted skip company with one of the highest standards in the industry at an unbelievable price. They are also aware that they cannot find any other 2 yard skip price that can compare to the prices we have locally. If you need a timely and friendly service for the 2 Yard Skip Size, or any other skip size, look no further than Surrey Skips. We care about your budget, and that is why we ensure you get a 2 yard skip cost that is pocket friendly. Call us on 020 369 9570 or book a skip.