Rubbish
Rubbish Clearance
Do you need a rubbish clearance company in Surrey that has been arranged to make everything simple for you from commencement to completion? Surrey Skips is a leading rubbish clearance near me service provider with an outstanding reputation for eminence. We are a top supplier for everything you need to ensure your local rubbish clearance needs are met. When you need skip bins or bags, and are looking for a cheap rubbish clearance provider, Surrey Skips is always the better alternative for a number of reasons.
High Quality Same Day Rubbish Clearance Services
We offer low cost same day service for every customer looking for high quality rubbish clearance services is Surrey and beyond. The fact that we have been a leading company in the industry shows that we are trusted by the local people in Surrey because we offer specialised and affordable services for people looking for commercial as well as domestic rubbish clearance services. We are Surrey's best local rubbish removal company, and we are a highly trusted and reliable provider because we have continued to offer first-rate services to our customers at very reasonable rates. That's because at Surrey Skips, our priority is to continually offer high quality, but cheap rubbish clearance services to all our customers in Surrey.
Professional Approach for the Removal of Rubbish
Surrey Skips has the best and most professional approach and solutions for all types of rubbish removal needs. Do you need a garden rubbish clearance company that offers low-cost bespoke solutions that will get rid of the eyesore in your lawn? Or maybe you are looking for an affordable house rubbish clearance service that can effectively and comprehensively get rid of the rubbish in your household? We offer customised domestic rubbish removal and commercial rubbish removal services at prices that can be adapted to your needs and your situation. We will take care of all your undesirable household garbage, and we will do it at rubbish clearance prices that are second to none in the industry in Surrey.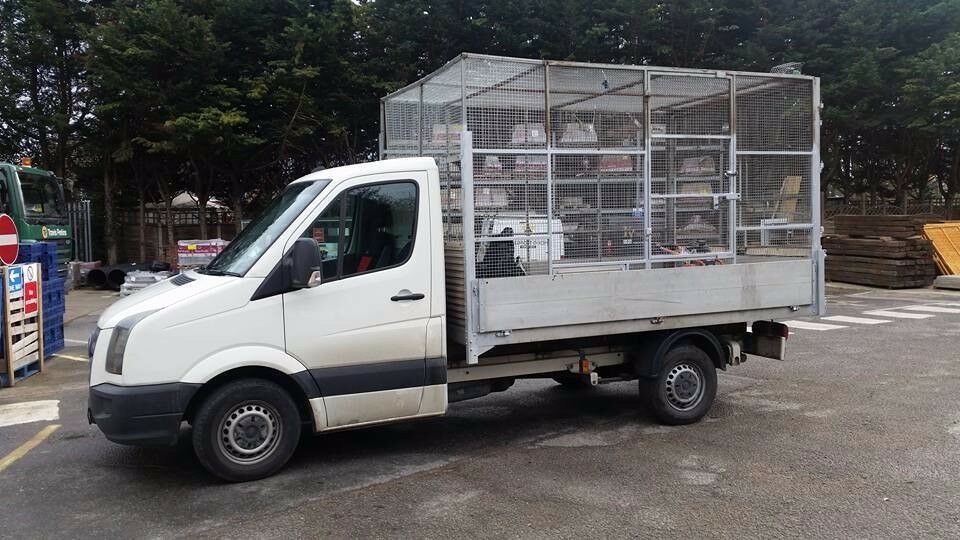 Specialist and Affordable Rubbish Clearance Services
We are your local rubbish removal near me company and we fully understand the needs of the people of Surrey. That is why we are an awesome choice when you are looking for an affordable and intelligent option for a cheap rubbish removal company within your community. That is why you need not look very far when you need same-day rubbish removal services in Surrey and beyond. We make everything a touch and go process, and our online booking system makes us very distinctive from other rubbish removal companies in your area. As a top rubbish clearance and removal service provider in Surrey, we are a specialist company, and we deal with issues of waste collection and removal very professionally.
Our Company is Unmatched in Price and Quality Services
Regardless of whether you need household rubbish removal services, or are looking for a leading garden rubbish removal company, you can depend on us to provide you with top-notch services at the most affordable rates in Surrey. We provide specialised low-cost bespoke waste removal packages that are tailored to meet your needs very specifically. Whether you are a small or a large household, or a small or large commercial or industrial entity, we always work with your preferences in mind. Our services are highly individualised to ensure they cater to your very needs. Yet you never have to be anxious about your budget because our rates are equitable, and our costs are always decent. When you need a skip or bin supplier using advanced technology and offering local near me services at prices that are unmatched, you can always turn to Surrey Skips.
Highly Efficient and Dedicated Rubbish Clearance Company
When you need a rubbish clearance and removal company in Surrey, you need to look for one that is highly efficient, offers you services that are highly versatile, and at prices that are reasonable. That company is without a doubt Surrey Skips. We always consider the budget and the schedule of our clients when we work at their convenience while offering same-day rubbish removal services. We also make sure that your site, be it your home, office, commercial site, or any other type of site is left tidy. Our staff is highly trained, highly skilled, and expeditious, and we are very proud of what we do. We have highly advanced equipment and vehicles that will ensure we can remove any amount of waste from your home without difficulty.
Call for the Best Prices for Rubbish Clearance in Surrey
No rubbish clearance and removal job is too big or too small for our team of specialists. We have been in the rubbish removal industry long enough to understand that no task can be same to another. That is why we take time to understand your requirements and all issues related to your rubbish removal needs. Regardless of how problematic your rubbish removal requirements are, we will make sure we do the job speedily and without too much hassle. While there are very many rubbish removal companies in Surrey, we are a leading and trusted service provider because we have maintained our integrity, and we have a profound concern for the environment. When you need a highly efficient team of rubbish clearance and removals, call Surrey Skips on 0203 369 9570, and we will take care of your needs at the best prices around.