Skip Hire
Skip Hire Near Me
Are you looking for affordable skip hire near me in Surrey? Cheap skip hire near me doesn't have to be difficult to source in nearby Surrey. As experienced names in all kinds of skip bins, lorries and waste removal services, Surrey Skips has become a name that families and firms trust. Are you struggling to get rid of bulky waste? Maybe you need to clear out a home renovation project and aren't able to get to the dump. No problem!
Surrey Skips' team of experienced and friendly staff will help you find the best skip size and the best time slot for your needs. Rather than wasting time with lugging around all your waste and rubbish yourself, why not arrange for someone to come and take the bulk of it away for you? Read on for more details.
Reliable Local Skip Hire Near Me Surrey
So – what is it that makes Surrey Skips such a trusted name in the industry? Is it our dedication to what we do? Is it our range of skips, or our years of experience? When looking for reliable, trusted skip hire companies near me, you are also going to need to look at how much control a company gives you over your waste collection.
At Surrey Skips, we let you pick the closest slot available so that you can arrange for your building or household waste to be picked up at short notice. What's more, we specialise in low-cost skip hire near me which doesn't skimp on quality care.
When you look for cheap skip hire companies near me, you might run the risk of hiring a service that offers inferior skip bins and service standards. Why should you have to pay more for a service that just doesn't do the job?
At Surrey Skips, we make sure to deliver skip bins and to collect your rubbish as and when you need us to. It really is as simple as that!
Online Skip Hire Near Me
Looking for online same day skip hire near me? No problem. While we can't always guarantee that we can offer you a skip and collection the same day, we want to give you as much choice as possible. Rather than having to ring around several companies looking for a quote, all you need to do is go online with us, fill out a few details, and we will offer you a quote.
When booking professional rubbish skip hire near me, you should head straight for our online form. You simply need to let us know when and where you need a skip and the same for your rubbish collection. Our team will then go away and run some calculations. We'll then get back in touch with you with a leading quote.
Could it be any easier? Probably not. If you are already looking for skip hire near me cheap companies are offering, do make sure you consider Surrey Skips' services and options as a priority.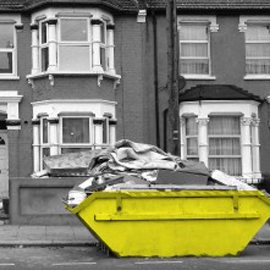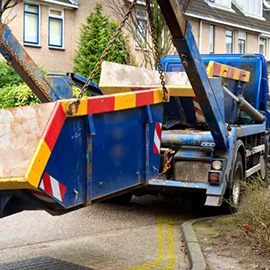 Contact Us Now
Want to know more about cheap skip hire near me?  Surrey Skips is a name with years of experience.  We want to make sure you can get your waste and rubbish up and moving as soon as possible.  If you're unsure of what you need, make sure to call us right away, or do take the time to look through our online booking system.  It really couldn't be simpler.
Don't let waste and rubbish pile up at home or at work.  Get in touch with professional skip hire companies near me as soon as possible.  You might be surprised at just how much money you could save!