Skip Hire
Cheap Skip Hire
It's only reasonable that you should be looking for cheap skip hire online. After all, if you are already saving yourself some hassle by hiring a skip, why not save yourself some money, too? Surrey Skips is proud to offer a fantastic choice in cheap skips and cheap skip hire near me. We pride ourselves on the fact that we offer skips and bins which are built to handle all kinds of waste and refuse. Rather than paying less for cheap, flimsy bins, why not look for a sturdy, reliable option that's genuinely good value?
Surrey Skips is a trusted team in skip hire across our county and beyond. Our team has years of experience in providing brilliant quality skips, bins and caring services to customers and clients all over our local area. We want to make sure that our clients get the bins and bags they deserve – and that they are never having to pay too much money in the bargain.
What Are Our Cheap Skip Hire Prices?
When it comes to hiring a cheap skip in Surrey, you are likely going to want to know about prices pretty early on. Otherwise, how will you know if a service is worth going for? Unlike some cheap skip hire companies near me, Surrey Skips leads with a bespoke quotation system. This means that, instead of accessing a flat list of prices online, we will build custom quotes and deals for you based on precisely what you need. In our experience, this means that you are actually saving yourself money in the long run.
Therefore, if you do want to know more about local cheap skips in your area, it makes sense to get in touch with Surrey Skips directly. There are several ways for you to set up affordable skip hire. You can either call us to let us know what you need – and we will build a custom plan of action for you – or, alternatively, you can book online.
Book Cheap Local Skip Hire Online
We're making it easier and easier for local homes and businesses to hire skips at cheap rates. By using our online booking system, you will have access to all our latest dates and availability. This also means that you can let us know what you need, when you need it, and where. You can set yourself a firm plan of action with us, and we will then deliver a quote to you that competes with local businesses and other skip hire firms near me.
If you're really unsure about what you need from cheap skips in your area, there is no harm in you calling our helpline directly. This way, you'll have access to the cheapest skips near me which are actually tailored to what you need. Simple!
When you hire cheap skips prices elsewhere, you may run the risk of paying for an inferior quality service. At Surrey Skips, we never compromise quality care and bins for the price you pay. That's why we deliver fantastic value in all that we do!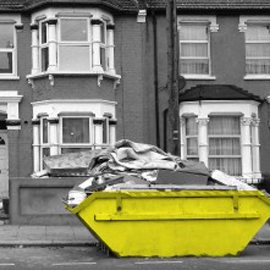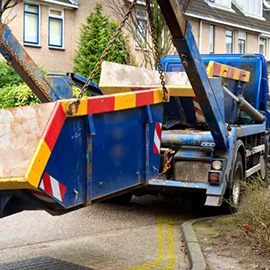 Contact The Team
It's time to start thinking about cheap skip hire near me. Why should you pay premium rates for a service which simply doesn't support you? Call Surrey Skips for all the help you need with large skips, mini skips and waste collection demands. We might even be able to help you with a same day skip delivery. You will never truly know until you get in touch!
Call us now for more information, or if you know what you need from us, take to our online form and book a slot with us as soon as you like.