12 YARD SKIP
12 Yard Skip Hire
12 yard skips are ideal for substantial and bulky waste collection and disposal and can be used in the home, office, or for commercial purposes. If you have a project of escalating sizes, we at Surrey Skips can offer you a low cost, affordable 12 yard skip for hire.
We are a very highly experienced local skip hire and waste management specialist and have worked in this industry for many years. When you need a 12 yard skip size, you can depend on us for convenient and straightforward 12 yard skip hire at very pocket-friendly prices.
Surrey Skips has one of the most excellent customer service records in the industry, and we are very supportive when you need advice on skip hire and waste management. We simplify the process of booking a 12 yd skip.
When you need a 12 yard skip near me, you can start on the waste disposal process without wasting any time, and we can make same-day delivery for a cheap 12 yard skip hire in Surrey and throughout the environs of South London.
Professional and Affordable 12 Yard Skip Hire Services
We are top experts at what we do and have many years of experience in skip hire and rubbish removal. We are also a company that is driven by morals. We remain bound by the rules and regulations of our industry. Our 12 yard skip hire price is very affordable. When you need professionals and are looking for reliable 12 cubic yard skip size for your domestic or commercial needs, always turn to us. We will provide you with the delivery of high-quality services at unmatched prices.
Our team remains committed, is very knowledgeable, and we provide a hassle-free and safe 12 cubic yard skip service that is very economical. We provide rubbish removal services for domestic and commercial customers, and just about every sector and industry has engaged us. We are delighted to ensure customer satisfaction, and our priority is to make sure our services are top of the range. If you need a 12 yard skip hire price near me that is affordable and budget-conscious, call Surrey Skip. We will ensure that you get excellent customer service and a price that is one of the most competitive in the market in Surrey and the South London surroundings.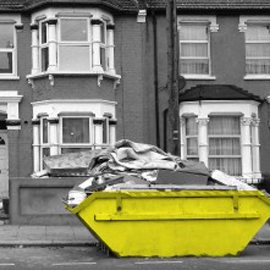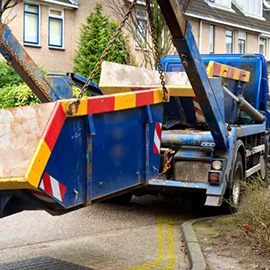 Count on Us for Reasonable 12 Yard Skip Prices
At Surrey Skips, our reputation for providing customers with the best skip hire and waste removal services in Surrey and South London is peerless. We have specialised tools and equipment and a staff that is highly trained and professional. Every member of our team has gained considerable experience in the industry. We are the leading company with outstanding customer care and provide our customers with the best prices for the 12 yard skip hire.
Our goal is to continue scaling greater heights and making sure our customers are pleased with the entire process of the 12 yard skip hire London. Our customers can attest to the fact that we are the best supplier of the 12 yard skip hire near me. Finding a better 12 yard skip hire price in Surrey and South London can never be easy because most companies are inordinately expensive. We are the leading company both in terms of 12 yard skip hire cost but even better, in excellent because we provide high-quality 12 cubic yard skip hire and waste removal services.
Count on Us for Reasonably Priced Services
You can depend on Surrey Skip hire services to meet and exceed your rubbish removal requirements. We have invested in advanced appliances to ensure that when you need a 12 yard skip hire near me that is reasonably priced, we will be there to provide it for you. We always make special efforts for our clients so that the 12 yard skip hire cost remains at a low and competitive price that they can afford. Yet we consistently maintain our efficiency and ensure that our services are exceptional. Please call and inform us of your interest in our outstanding services by calling us on 020 369 9570.