Skip Hire
Rubbish Skip
Looking for the most reliable rubbish skip hire service in Surrey? Surrey Skips is a top-quality rubbish removal service and can help you take care of all your rubbish requirements. We have worked in the rubbish skip hire industry for many years, and we have sufficient experience to provide you with a hassle-free and fast skip bin hire service. We can provide all type of skips or bins in accordance to your requirements and in the sizes that you need. When you have a house renovation project or have to clear your garage, you will need reliable services of rubbish skip bin hire from Surrey Skips to get rid of the refuse.
We are a distinguished company in Surrey and its environs offering affordable, high-quality garden rubbish skip hire. Our objective is to guarantee you affordable and efficient rubbish removal services. Hiring our rubbish skip is essential because you will not have to worry about how to get rid of waste. We ensure that you comply with all legal obligations where garbage is concerned and help you to protect the environment. We are top suppliers for a wide variety of low-cost rubbish skip sizes and rubbish skip bins. We have an efficient approach to the disposal of waste that will save you substantial amounts of money.
High-Quality Rubbish Skip Bin Services
Regardless of what you are doing, Surrey Skips will help you take care of all your rubbish requirements. We will ensure that your home or workplace is neat and tidy by helping you get rid of the waste. We have a high-quality rubbish skip bin service as well as rubbish skips bags service that will take care of all your needs. We are the best local rubbish skip and bin hire service in Surrey, and we are a highly reliable and trusted service provider. If you need a company that will uphold the highest quality of standards when taking care of your waste, then you have come to the right place. We can take care of households, commercial, and industrial waste and our rubbish bins and bags are robust, secure, and very reliable. You can also look forward to advising from our experts, so you select the rubbish skip bin and rubbish bag that is ideal for your requirements.
Our specialist services cater to your bespoke rubbish needs through our skips and bins. We have made it our objective to help our customers by professionally handling all their waste removal needs. Removing rubbish will never be frustrating experience anymore, nor will it be overpriced because we are available to offer you a cheap skip bin and skip bag in Surrey. Our specialist team of experts will assist you with affordable rubbish skip near me services that are available to everyone in Surrey. You will not have to hire a rubbish skip from a company that is not from your local community using agents. We are local, prompt, and our rubbish skip prices are modest.
We are Trusted and Efficient Skip Hire Company In Surrey
We provide a rubbish skip service that is trusted and efficient within the local community, and we have a vast clientele base that uses our services. Our rubbish skip bins and rubbish skip bags get used to for getting rid of all types of waste. Regardless of the amount of waste you would like to get rid of, our rubbish skip hire service is reliable, and we can take care of all your trash. We make sure we take the hassle off your back so that you can relax and take care of other matters. We provide you with a specialized near me rubbish removal experience that is convenient and affordable. We have some of the most advanced fleets of vehicles and equipment, and our operators are highly trained and experienced in our industry.
Even when you need same day service for your rubbish skip delivery and collection, you need not worry. We specialize with bespoke rubbish clear-out services that are timely and highly convenient. We will deliver and collect where and when you need our services, and we will still offer you affordable services. Most people believe that the cost of rubbish skips is unreasonable. The truth is that our rubbish collection and disposal service will save you time, money and lots of energy. We never have any hidden charges or additional fees. We have a transparent quotation process, and once we have sent you the quotation for our services, there will be no further charges that surprise you. You can also book our rubbish skip bins and rubbish skip bags online making the booking process as simple as possible.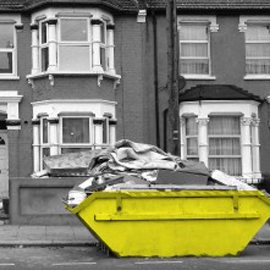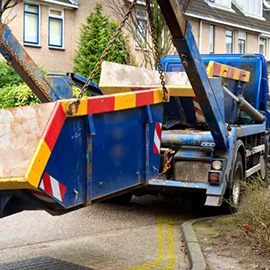 Get in Touch with Surrey Skips!
Contact our representatives to discuss your cost-effective skip bin and skip bag hire, and we will advise options available for you. Our staff is highly experienced, and you can depend on them to help you make the right choices. We will always answer all the questions you have and will assist you when you call us on 0203 369 9570. You can also book for skips and bins using our online booking process.