Skip Hire
Midi Skip Hire
Are you overseeing a building site or project? Unsure whether or not a small or mini skip is going to be enough for you? Alternatively, you could be removing waste from a property, and need something a little in the midground as far as skip sizes are concerned. That's where our team will always recommend a midi skips for your needs. Local midi skip hire is available now from Surrey Skips at short notice. We offer fantastic midi skip hire prices for a range of needs and concerns, meaning that whether you are at home or at work, you can be sure that we will have a range to suit your demands.
But why should you look into midi skip hire near me? What's the difference with hiring from Surrey Skips compared to everywhere else in the local area? Time to take a closer look.
Why Look Into Cheap Midi Skip Size Surrey?
People will often hire a midi skip service when they are not sure how much space they need for their rubbish and waste. A mini skip or small skip is likely going to work best for small or temporary jobs. Cheap midi skip size, however, can come in really handy if you have more than a few bin bags to get rid of, or if you're really not sure that a large skip is going to be completely cost-effective. There's never any need for you to worry about whether or not you are making the right choice.
At Surrey Skips, we want to make sure that you are making a skip hire decision to fit your practical needs, not just your budget. It's really tempting to just hire a midi skip size as they are often cheaper than larger bins. However, we don't want to see you end up with a skip that just won't give you the space and support you need.
Same Day Midi Skip Hire Services
Surrey Skips is a seasoned brand in midi skip hire. With years of experience in the trade, we know exactly what customers are looking for in various sizes of bins, bags and waste collection demands. Rather than placing all your money on a chance, why not call us directly? All you ever need do is let us know your needs, and our professional team will always be happy to make a fair recommendation.
We are a local midi skip hire company with years behind us in helping customers from all over the county. Therefore, we are in a confident position to be able to make firm recommendations on what midi skip size is generally best for hire. If you're really unsure about which sizes and types of skips are going to be best for you, then it makes sense to speak directly to fair professional advisors.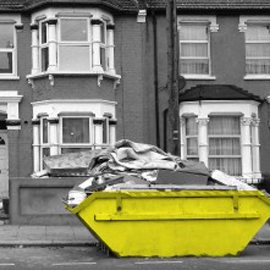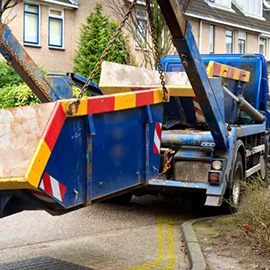 Contact Us
Want to know more about midi skip bag hire or cheap midi skip hire near me? Take a look across our website to see our full range of skips, bags, bins and services. Alternatively, you can always call us directly for the full lowdown, or book online as soon as you are ready. At Surrey Skips, we want to make sure you have access to the best quality bins and services for your money. Why pay more for waste collection and rubbish removal elsewhere?
Surrey Skips is available for midi skip sizes all year round. However, as a popular firm, we must advise that you get in touch as soon as possible to arrange a pickup and collection service. Contact us now either by phone, or through booking form to get started!