4 YARD SKIP
4 Yard Skip Hire
Surrey Skips is a leading skip hire services in the waste industry with a wide range of skips on offer. The 4 yard skip is one of the most efficient and affordable skips for the disposal of waste and is an ideal solution because it has sufficient space to help clear your domestic or commercial waste.
When you need a cheap 4 yard skip hire that can hold 30 to 40 bags, we assure you that we will make the process of hiring the 4 yard skip size uncomplicated and affordable. We are highly dedicated and always make an effort to deliver high-quality standards when providing you with a 4 yard skip near me Surrey & across South London.
When you require a skip that is small enough to help you clear domestic waste at home, you can opt for the 4 cubic yard skip. That is an ideal option, and we guarantee you that we will provide this service at the best 4 yard skip price but also ensure that its delivery is done expertly and on time. We also offer you same day service and ensure that the delivery and collection of the skip gets done at your convenience.
We offer a specialised 4 yd skip hire service because we have been in the business for many years. You have our assurance that we will always provide you with a reliable, well planned, and amiable experience every time we deliver and collect a 4 yard skip size.
The Finest Local 4 Yard Skip Hire
Surrey Skips is a premier local 4 yard skip hire service available to provide you with skips any time you need them. That is something we have done for many years, and this has made us the leading supplier of 4 yard skip hire near you Surrey & all over South London. We have invested in highly advanced tools and equipment, and our objective is to ensure that you continue to receive reliable and outstanding services any time you need a 4 yard skip hire. Why take care of your waste alone when we can provide you with specialist skip hire services?
It has never been easier to hire a 4 yard midi skip from Surrey Skips. Make a call or make an online booking, and we will be glad to provide you with a waste collection service for your domestic or commercial needs.
Are you looking for an affordable 4 yard skip size that is ideal for your budget? We genuinely care about you, and that is why we have made sure our 4 yard skip hire cost is adaptable and responsive to your requirements. We are a top company, and we are very good at what we do. As experienced providers of 4 yard skip hire near me in & around Surrey, we want to ensure that the process of delivery of the 4 yard skip size and collection of waste remains as straightforward and as smooth possible.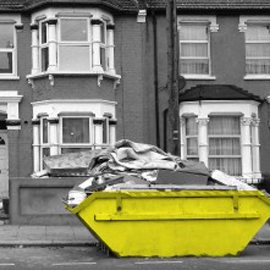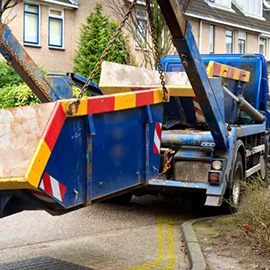 Trusted and Professional 4 Cubic Yard Skip Hire
Surrey Skips provides a trusted and professional skips hire service that gets highly sought after. Our 4 yard skip price is very competitive, and we are relentless, where customer service is involved. Our commitment to providing fast solutions when you need a 4 yard skip hire near me service is unmatched. Our customers are aware that we can be trusted to provide same day 4 yard skip services or next day low-cost skip hire solutions in Surrey and throughout London.
Our services can easily get distinguished from other providers in the industry not only because of our low prices but also because we are highly efficient and always stick to deadlines. If you need the best 4 yard skip hire price near me, you can depend on us. You can also rely on us to go a little further to make sure we provide you with a timely service that gets delivered at your convenience. You will get the best 4 yard skip hire price but can also look forward to a service that offers you great satisfaction. Connect with us online to book a skip or call us on 020 369 9570.