Skip Hire
Skip Bag Hire
It is never easy to make arrangements for a skip bag hire in Surrey, or to find the right rubbish skip bags for the best price. That is why you need Surrey Skips, one of the best skip hire companies in Surrey and its environs, and a very reliable and affordable skip hire service with vast experience in the skip hire industry. We are aware that it is difficult to find a reasonable skip hire service, and that is why we are available to ensure that all your domestic and commercial waste removal requirements get adequately addressed. We are your best bet for an efficient and affordable skip bag hire near me.
We offer our customers three critical requirements that most look for in a skip hire service which are low-cost skip with efficient service and dependability. If you need a local skip bags near me service in Surrey, you need to talk to Surrey Skips. We are a top high-quality supplier of surrey skip bags, and we understand how our customers the value of time and money. Our objective is to save you the time, money and effort. When you need surrey skip bags, you never have to struggle and can enjoy the hassle-free experience that our affordable services offer. We also have a friendly team of professionals who are available to make sure you get bespoke skip bag hire services that meet your specific needs.
Prompt and Flexible Skip Bag Services
We offer you solutions that are fast and flexible when you need the right skip bag collection services. Our skip bags are available in various skip bag sizes, are durable, and are the best alternative to skip hire. They are very advantageous because you can use them to load waste in your own time conveniently. You can also keep the bag stored until you need to use it. You can then load it and call us to collect and dispose of the waste. The bags do not take up too much space, and you do not have to apply for a permit when you use them. Skips are also not restricted in terms of time. When you are ready to get rid of rubbish, you can call us for a bag and our skip bag collection near me service we will offer you cheap same day service.
We offer specialised bespoke services and have one of the best skip bag hire prices in Surrey. All you need to do is contact us, and we will discuss your requirements. Whether you are looking for garden waste, or need rubbish removal skip bags, we have all type of skip bags on hire. We also have numerous skip bag sizes, so you do not have to worry about the amount of rubbish you need to be removed. Our company serves the people of Surrey, so if you are looking for skip bags Surrey, we have you covered. We also have skip bags London and anyone throughout London, and the UK can order for our skip bag services. When you have to clear your garden, garden skip bags can be very convenient for getting rid of rubbish.
Choosing Skips or Skip Bag
You have probably never thought about the idea of a skip bag when you need to get rid of waste. A skip bag is ideal when you want a skip but feel that your trash is not substantial and will probably not fill the skip. Our mini skip bag can help you get rid of waste, especially when you have a DIY project that does not have lots of garbage. You can also use a maxi skip bag if you have a little more waste, or you can order for our large skip bags if you feel you need to handle lots of trash. Most people are not aware that rubbish removal skip bags can hold as much or even more rubbish than skips, and this is the reason they will not consider hiring the bags.
If you are wondering about a skip bag cost, you should know that skip bags are cheaper than conventional skips. By taking advantage of our cheap skip bag collection service, you will save substantially. At Surrey Skips, our affordable and specialised grab bag skips are a fast, affordable, and convenient option for rubbish removal. We run a surrey skip bags service that is trusted because our skip bag hire prices are affordable, and our staff is friendly and highly efficient. Our company is a leading provider of all types of skips, and you will probably be surprised at our skip bag prices which are very reasonable.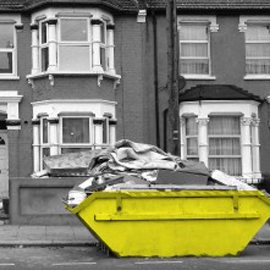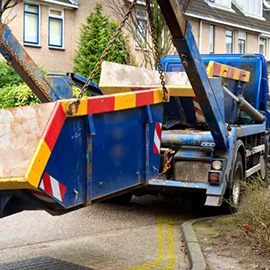 Call Our Skip Hire Team!
Using cheap skip bags is not too difficult because all you have to do is get the skip bag, fill it with the waste you want to get rid of and call Surrey Skips to collect the bag. If you need to know how our skip bag hire services can assist you, call 0203 369 9570, and we will be willing to be of service to you.