Skip Hire
In some cases, a small skip might be all you ever need.  Are you thinking about looking into local mini skip hire?  Do you only have a few bin bags to throw away, or are you overseeing a small, temporary project?  Rather than spending more money than you have to, it might be worth getting in touch with local experts to set up mini skip hire near me.  Surrey Skips offers skips and bins from at least 2 yards in size, meaning that if you don't need a huge bin on-site or on your drive, there's no need for you to make such arrangements.  If you'd like to know more about the cost of mini skip hire near me, read on and get in touch.
Affordable Mini Skip Hire Prices
It's safe to say that there is a wide variety of different skips and sizes for various purposes. You might be throwing away a lot of household rubbish from over Christmas. You might simply be renovating a bedroom or a bathroom, and only need a little support in getting your waste up and moving. In any case, it makes sense to look up affordable mini skip hire near me prices to set your budgets accordingly. However, you need to be careful that the cheap mini skip hire prices you find still offer you top quality care.
When looking for mini skip prices near me, it's important to make sure you look for a firm with years of experience in the trade. Otherwise, you may end up paying out for a service that really isn't worth the money! At Surrey Skips, you can be sure that you are receiving the best mini skips for their prices in the local area. Why worry about having to look elsewhere?
Why Choose Mini Skip Hire?
Many people look to set up a mini skip hire purely to cut down on costs. However, we'd always suggest that you consider your needs carefully before you leap into this. A mini skip is going to be ideal for temporary jobs and for those waste collections which really aren't going to take up too much space. However, let's be clear – if you end up hiring a mini skip and it ends up being too small, you're going to end up wasting money.
That's why we make sure to work carefully with you to find the perfect mini skip before you pay any money. When you call or book online with us, you can be sure that we will set you up with the right size of skip for your project, at a budget and rate you can feasibly afford.
One of the huge benefits to hiring a mini skip lies in the fact that it's easy to store and to manage. There is no need for you to worry about having to make much room! However, do ensure that you consult our team for advice on what is likely to be the best fit.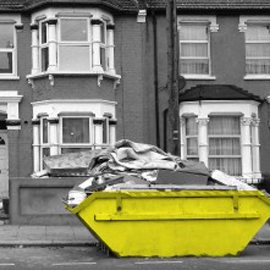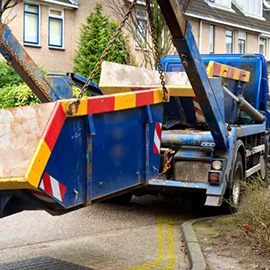 Contact Our Team
If you know that you could benefit from local mini skip hire, it's time to get in touch with Surrey Skips. Either call us directly to find out more about our range, or simply go online and book a skip, a time, a date and a location. We will then get back in touch with you to offer a quote that competes directly with the local competition.
Only have a few things to throw away? Want to avoid the hassle of going to the dump? Make sure to contact Surrey Skips now and line up the perfect bin and rubbish collection for your needs and your budget.