Skip Hire
Skip Hire Company
From its inception, Surrey Skips has gradually emerged as a top skip hire company in Surrey &  all across the London. We are respected because we have a modern and customer-focused approach, and our company operates a high-quality skip hire services business in Surrey and the UK. We offer bespoke skip hire solutions that are affordable and meet local as well as nationwide customer requirements. Our skip hire company has become the leading supplier of skips in Surrey and its environs. We prioritise and focus on the needs of our customers and how to meet those needs.
Today's business environment is competitive and requires innovative approaches and cost-effective solutions. Surrey Skips is always open to continually adapting and embracing modern and advanced methods of serving customers through specialised techniques that are applicable at the local level. Our local skip hire company has a near me approach that has allowed us to witness firsthand what our customers require and inspired us to become one of the best skip hire and waste disposal company in Surrey. Our services are swift, affordable, and reliable, and our experience in the industry enables us to offer ideal experiences for our customers, and any project.
Local and Affordable Skip Hire Company Surrey
Surrey Skips is a reliable and trusted local skip hire company that has continually served the public with highly efficient and affordable rubbish removal services for a good number of years now. If you need the largest skip or are looking for the smallest skip, the company has sufficient experience to see to it that you get the best and most affordable encounter when you have a project. Having numerous skip sizes enables the company to serve every customer excellently. While many rubbish collection companies will charge you an arm and a leg for even the smallest of services, Surrey Skips is a trusted skip hire company. That is why we continue to provide one of the best services at the most competitive and low-cost charges in Surrey and London.
The company has made it easy for you to hire a skip for domestic, commercial and industrial use. Most skips hire companies in Surrey & London, will make the skip hire process very complicated. Surrey Skips uses an online booking system that ensures that the process is easy and highly efficient. You can also call and ask for expert advice from the company, and more importantly, when you need same day skip hire service, that will be availed to you. If you need to begin your waste disposal process promptly, you do not have to wait. These are good reasons that make Surrey Skips the best skip hire company in Surrey & all over London.
Why Choose Our Skip Hire Company?
Surrey Skips is a skip hire company in London with one of the best track records in efficiency and affordability. We are a highly professional skip hire company based in Surrey. We are friendly and have many years of experience, and have served our customers with distinguished and dignified character. While most skip hire companies have dubious price structures that increase the costs of their services to customers, we are very straightforward. We will make sure that you know in advance what we will charge you using a very transparent pricing system. You will never get any surprises in the way of additional or hidden costs or fees for our skip hire services.
When you need a specialist skip hire company in Surrey, you will be happy to know that Surrey Skips stands out. Not only as a leading supplier of skips but also a company that offers specialised and bespoke skip hire services to the people of Surrey & surrounding areas. We have solutions that meet the needs of our customers to perfection while ensuring that the cost of our services is still affordable. Our knowledge and expertise in this industry give us the ability to ensure that we continue to deliver specialist and competitive services at a budget that our customers can afford.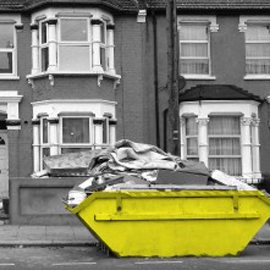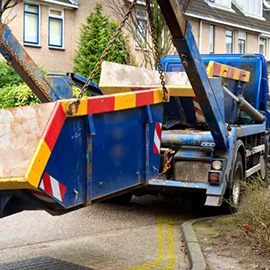 Premier and High-Quality Skip Hire Services
We are a premier skip hire company London with high-quality skip hire services and an exceptional level of customer service. We provide a very comprehensive range of solutions for waste at unbeatable prices. These are the many reasons why we are still the best skip hire company in Surrey. Despite all that, we have remained modest, and we will always offer you low-cost services. We will respond to customer needs promptly and continue to find unique ways to provide a variety of solutions to the challenges that are faced by customers. We have the answers when you are looking for specialised and bespoke skip and waste management and disposal services that meet your requirements.
Call us for Top-Class Services!
We are always happy to get a call from customers and to discuss how we can best serve their specific needs. Call our skip hire company today on 0203 369 9570, and we will provide you with all the details you need.