Skip Hire
Local Skip Hire
If you find that you are struggling to keep on top of nuisance waste and rubbish, you might want to look into cheap local skip hire. Looking for local skip hire prices near me which won't break your budget? Concerned that you're going to get inferior quality skips for the price you pay? There really is no need for concern. Surrey Skips is a local skip hire company with years of experience in the trade. Rather than offering you inferior quality skips at low prices, we focus on delivering you fantastic value in all that we do.
There are plenty of great reasons to look for affordable local skip hire near me. For one thing, you get local business support from people who know the industry and trade better than anyone. Some local skip hire companies will tell you that they offer great value – but can you ever be sure of that? Read on and do take a look around our website to see what a difference we offer.
Why Choose Local Skips Near Me?
When you hire trusted local skip hire companies, you can be sure that professionals will have your best interests at heart. When you hire from a national firm, you run the risk of getting into a cold and impersonal service. What's more, national rates are more likely to be pricier as a result of keeping up with competition. Therefore, all around, it is well worth consulting with local skip hire companies near me.
A fantastic reason to hire Surrey Skips for local skip hire prices lies in the fact that we will never sell you a product or service you can't afford. We are not in this business to up-sell or to drive revenue in dishonest ways. Hiring Surrey Skips means you'll have access to genuine care and support from start to finish. We have all been in your position – we know how crucial it is to find an affordable local skip hire service at short notice!
No matter your needs, and no matter your budget, look for the best local skip hire near me. With Surrey Skips, you have our assurance of fair rates, access to our years of experience, and access to a fantastic array of skip bins and lorries. What more could you need?
What's more, booking a local skip with us is simple. Either call us directly for care and guidance, or make sure to book a slot online. We'll then offer you a quote!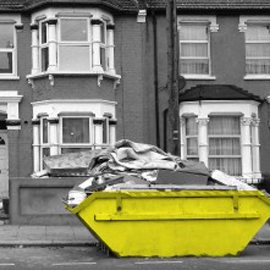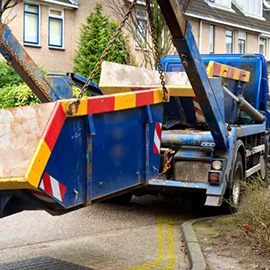 Affordable Local Skip Hire Prices Surrey
We understand completely that you want to save money when it comes to local skip hire Surrey and elsewhere. Not only is hiring a local skip saving you time and hassle in terms of getting to the local dump, it should be a cost-effective experience for you. If it isn't, why bother hiring at all? Surrey Skips offers pricing and tariffs which compete directly with local and national rates. Therefore, for thousands of homes and businesses across our region, we are often the best value choice for local skip hire.
But does that mean you're getting an inferior service or a poor quality skip? No. When you enquire about local skip hire and prices with our team, you can be sure that we will be lining up the best bins and services in our arsenal. We offer top-grade local skips and bins which will hold all manner of rubbish, debris and waste. Want to get rid of heavy-duty building waste? Maybe you just want to cast a few rubbish bags away. Regardless of your needs, be sure to consult our team and to set up a careful plan of action.