Skip Hire
Small Skip Hire
Are you looking for cheap small skip hire near me? Maybe you only have a small renovation to get rid of rubbish from. Or, it might be a case that you need small skips near me to take away a few bin bags that have built up over a temporary period. As well as offering larger skips and industrial bins, Surrey Skips is proud to support customers in need of rubbish removal services on the smaller end of the scale. Why should you have to pay the Earth for a big skip that's just going to sit around collecting dust?
If you're not sure whether you need small skips for household clearance or a mini skip for a renovation, it's time to get in touch with the team. Read on for more details, and as always, get in touch if we can be of any specific support and guidance.
Why Choose Small Skip Hire Near Me?
There are plenty of good reasons to look into small skip cost in Surrey and elsewhere. For one thing, you could save yourself some money by renting a smaller bin than a larger one. However, you're going to need to know whether or not a small skip is actually going to support you in the long run.
Cheap small skips London and elsewhere are likely to save you a lot of money providing they give you enough space to throw everything into! There is little point in hiring a small skip near me if it's only for the savings. If you find that you hire small skip hire services and they simply aren't enough support, you'll end up paying more and having to arrange for a completely different skip. That's a hassle you can avoid!
Why Choose Surrey Skips?
Surrey Skips' team of professional waste collection specialists will make sure you know what you're getting into. Regardless of the skip size you need, as well as when and where you need it, our team will ensure to prepare you for what to expect. If you're not sure which size and type of skip will work best for you, it's a good idea to talk to us in detail before you make any rash decisions.
By calling our trusted team directly, you can be sure that we will look at your needs and will line up an option to fit the bill. Small skip hire prices are always affordable through our flexible tariff system. However, we will make sure that a small skip is going to be the best fit for you before we set up any quotes.
If it's your first time hiring a skip and you're really not sure of the size you need, don't worry. We will line up an array of choice for you and will help you make a firm decision. We don't just want to save you money, but to make sure that the local small skips you do hire work out cost-effective for you – as well as practical, and easy to arrange. If we can save you a trip or two to the local dump, we absolutely will.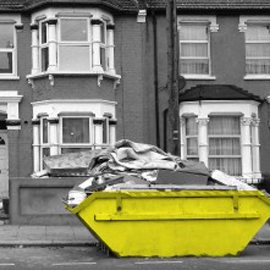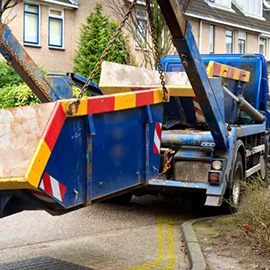 Book a Small Skip Online
Once you are certain what you need from a small skip bin hire, make sure to either call us back to book a waste collection, or to book through our online services. It is as simple as opening up our timetable and choosing the ideal slot. Set your location and your needs, and we will get back in touch with a quote!
Don't worry about the cost of small skip hire near me. Get in touch and we will help you find a budget-friendly solution.