Skip Hire
Builders Skip
When you want to dispose of any type of waste that is particularly challenging to clear, using the builders skip can make the entire task a little less exacting. That's why you probably need the reliable services of a top company such as Surrey Skips. We are a local leading and trusted company providing specialised builders skip hire services in South London. We have served the people of Surrey and its vicinity for many years now. We have a reliable team of highly experienced and competent specialists to help us provide you with high-quality, same day skip hire services at very competitive rates.
Excellent Builders Skip Hire Services
Surrey Skips' services are immensely desirable not only in the surroundings of Surrey and South London and beyond. That's because we provide our customers with outstanding builders skip hire near me services. We are also very zealous about ensuring that we offer exceptional customer service. We have invested in resources and equipment that are modern and highly advanced, and we have top of the range fleet of vehicles that we use for our skip hire services. All this ensures that our team can serve all our customers more rapidly, and at a lower cost as compared to other skip hire companies.
Top Supplier of Skips in Surrey
Our work is to make skip hire easy for all our customers. Whether you need an 8 yard builders skip, or a large builders skip, our company, Surrey Skips is a top supplier, and you can depend on us to offer you the best prices for all types of skips. We are not only affordable but also offer you outstanding customer service and support. We are also aware of the need to ensure that we remain in full complaisant with all environmental requirements in the UK. We always make every effort to see to it that all your needs are taken care of so you can focus on other responsibilities that are of greater significance to you.
Specialist Skip Hire Company in Surrey
 When you need builders skip near me services in Surrey, you should consider letting our specialist skip Hire Company to do all the heavy lifting for you. We have the personnel and the experience to cater to all your requirements. Our builders skip hire prices and services are always customised to ensure that we meet your needs in a precise manner. We offer very affordable builders skip hire services, and our team does an excellent job that goes beyond the expectations of our customers. We provide low-cost builders skip hire services and have several choices of skips that are appropriate for you.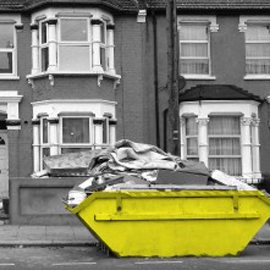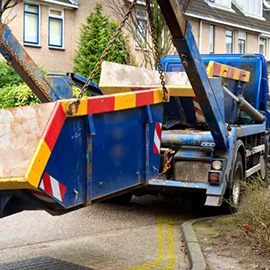 We Have a Comprehensive Builders Skip Service
Our goal is to ensure we exhaustively clear out all the waste you have at your convenience and at a budget that is agreeable to you. We are always available to make everything uncomplicated for you, and our staff is very accommodating and open to address any concerns you might have. We have a team of specialist that has worked in the skip hire and waste industry for a considerable number of years. Their experience and professionalism when delivering builders skip hire services in Surrey speak volumes about our company's commitment to setting higher standards and improving on those standards. When you need a team of experts with the best builders skip hire prices in Surrey, our company Surrey Skips has the best offers for domestic and commercial builders skip near me.
Affordable Same Day Builders Skip
We know that is can be quite a challenge finding cost-effective, efficient and high-quality builders skip hire services in Surrey. That is why our specialist team is available to offer the most affordable same day or next day builders skip near me services in Surrey and its surroundings. Our builders skip hire prices cannot be surpassed in the Surrey area, and essentially, our task is to help you save money. Instead of taking a few drives with your car to the dumpsite, you can hire our large builders skip, such as the 8 yard builders skip and we will help you get rid of your entire waste. Using our modern fleet of vehicles and a range of builder skips that are available in different sizes, we can offer you one of the cheapest and most reliable waste clearance services.
Superior Quality Builders Skip Hire
Our skip hire company has always underscored the need for superior quality builders skip hire, value-priced services, and advice on the best solutions for the management of waste. We make it our business to identify and determine precisely what the needs of our customers are. That approach has made us one of the most trusted and reliable builders skip companies in Surrey. We are a first-rate company and a leading service provider because we always put the customer's needs first. That's why you should feel free to get in touch with us anytime you need builders skip services, and we will be ready to avail our exceptional team to assist you. Reach out to us on the phone on 0203 369 9570, or provide us with your contact details using our online platform, and we will get back to you.