6 YARD SKIP
6 Yard Skip Hire
Are you looking for a local skip hire company that is reliable and can help you get rid of domestic or commercial waste? Maybe what you need is a cheap skip service that can get hired in the shortest time possible. Regardless of what your requirements are, Surrey Skips is available to help you meet all your needs. If what you need is a 6 yard skip hire, we have an extensive range of skips in this category that are available for prompt delivery.
Our skip hire company is one of the most ecologically friendly. Any time you need a 6 yard skip hire near me, you can approach us by calling or making an online booking even if the need is urgent and you require it for the same day 6 yard skip size service.
Surrey Skips has been a top supplier of 6 cubic yard skips for the removal of domestic households waste and commercial businesses waste for many years. We have had the opportunity to perfect our skills. We have put together an exclusive and specialist team that is available to assist you with the entire process of clearing, removing and disposing of your waste.
When you need a 6 yard skip size, we can provide you with a reliable and low cost 6 cubic yard skip service in Surrey and throughout London and its environs. We offer an affordable service, and we are the leading 6-yard skip hire company near you in Surrey. That is because we have some of the most specialised 6 yard skip size tools and accompanying equipment, and have a team that is highly adaptable to your needs.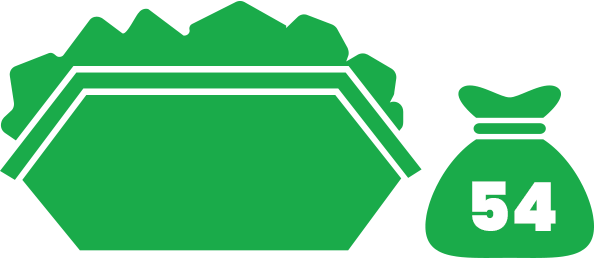 Affordable and Efficient 6 Cubic Yard Skip Hire in Surrey
We realise that it is imperative to you that we remain dependable and that you need a trusted and efficient skip hire service. That is why we are huge on communication and always make every effort to ensure that you get exceptional value in our well organised 6 yard skip hire Surrey & throughout London service. If you are looking for a reasonable 6 yard skip hire price near me, we can guarantee you that we have one of the most cost-effective and efficient 6 yard skip sizes in Surrey and throughout London. Our delivery and collection services are affordable, and the 6 yard skip cost to you is better because we make arrangements for permits if they are needed.
We are your one-stop-shop for cheap and efficient 6yd skip hire services near you in Surrey. That is why you do not need to worry about our 6 yard skip price because we have rates that are unbeatable in the industry. We are experts in the removal of waste, and we have solutions that are practical and perfect for your budget. We make the booking process very easy for you.
You can make a call, or you can make an online booking. More importantly, because we are a highly efficient company, we will always arrive on time, mostly we arrive some minutes earlier, and we will take care of everything for you. You need not lift a finger, and we guarantee you complete satisfaction with our cheap 6 yard skip hire service.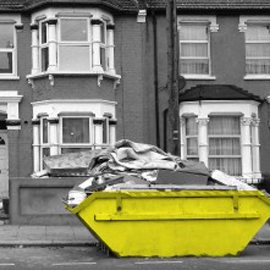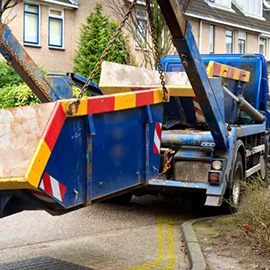 Surrey's Leading Waste Management Company
When you need a waste management specialist and are looking for a 6 yard skip near me, Surrey Skip is the best service to call. We have been a top company in this region for many years. We are a friendly and reputable company, and we provide high-quality services in Surrey. Our guarantee to you is that you will never find a better 6 yard skip hire price than the one that we offer you. We have a firm conviction that despite the challenges of the business environment in our industry, the age-old traditions of fairness and honesty are still attractive. We keep the 6 yard skip cost fair, and that is a good reason why we are trusted by our customers who always return to us for more business.
You should never have to worry about the 6 yard skip hire price because we give you our guarantee that our prices are the best in the region. If you are looking for a company with one of the most advanced waste management gear and very highly skilled personnel, Surrey Skips is your best choice. We have excellent solutions for you. Call or make an online booking, and we will be ready to attend to your needs. Reach out to us on 020 369 9570 for more information.