8 YARD SKIP
8 Yard Skip Hire
If you reside in Surrey and South London and you need skip hire services, Surrey Skips is one of the top suppliers of skips in the neighbourhood. The company has been in business for many years. We are the best supplier of a comprehensive range of high-quality skips of all sizes.
That includes the 8 yard skip. The 8-yard skip size can accommodate roughly 60 to 80 bin bags. That, however, is contingent on what waste you are disposing of, and this skip is ideally beneficial and suitable depending on what you need disposed.
We are reliable and devoted to ensuring that you receive the most exceptional degree of skip hire service. We are aware that waste collection services are notoriously complicated and exacting. Our goal is to arrange for an uncomplicated and affordable 8 yard skip hire for you throughout Surrey and South London. We have the expertise to ensure that we deliver the perfect experience for any project you call us to undertake.
Anytime you need an 8 yard skip hire near me, you can depend on us to ensure that we administer the very best service at an enormous bargain. If you are looking for an 8 yard skip hire price near me that is within your budget, Surrey Skip is the ideal company to engage.
Excellent and Quality 8 Yard Skip Hire Near You Surrey
We make sure our customers receive high standards of service because we have been in the rubbish removal services for many years now. When you need excellent and quality but cheap 8 yard skip hire, you can rest assured that we will provide you with the very best services for a low cost. Our booking process is one of the simplest for all of our customers. When you need the 8 yard skip near me, we will make sure that it reaches you in good time. Anytime you need your waste disposal to be prompt, you can depend on our team of professionals to ensure that you enjoy a convenient and straightforward online booking process, and same-day 8 yd skip hire service.
We know that without customers, we cannot be as successful as we are today. That is why we ensure that we do everything we can to remain flexible, resourceful, and dependable. We are a leading 8 yard skip hire London service because of our customers. Over the years, our specialist services have become refined and distinguished because we listened and made changes to accommodate our customers better. Today, we provide outstanding and high quality 8 yard builders skip services because we remained accommodative and made necessary changes.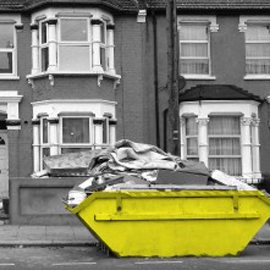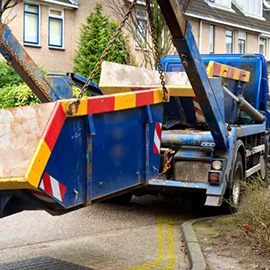 Making Skip Hire Affordable and Simple
We make sure that 8 yard skip hire cost is affordable and straightforward for you. We make sure all the challenges involved in hiring the 8 cubic yard skip are handled and apply for and obtain the necessary permits from your local council for you. We also offer specialised services and advice so that you only load what can go into the skip. We ensure that we handle everything to keep you safe and secure. We do all that everything required during the process of waste collection and disposal.
You never have to worry about the 8 yard skip price because we provide an affordable service. Our 8 yard skip cost is one of the most affordable in the local area of Surrey and the environs of South London. Our team of professionals is amiable, and we have an 8 yard skip hire service that is highly efficient and cost-effective. The cost of hiring a skip can sometimes come at a premium in London. We can guarantee you that we have the most advanced and reliable solution for your waste and you can compare our 8 yard skip hire price with the prices of other skip hire service providers. Call us on 020 369 9570 when you need the best and most affordable 8 yard skip hire near me services in Surrey and South London, and we can help you get started.