Skip Hire
Wait and Load Skip Hire
When you need waste disposal, and you are on an awkward site, or you need fast clearing for your site, Surrey Skips will offer you a very convenient wait and load skip hire service. Wait and load skip service is very suitable for households where skip placement is impossible. Surrey Skips offer this skip hire service that lets you remove waste promptly. We assist you so that the skips do not have to take up valuable space for too long. Our wait and load services are ideal for waste collection and disposal when you cannot get a council permit, or do not need one because of limitations on where to place a skip.
Do you want to dispose of waste and you are on a site where access is limited? Do you have limited time making it difficult for skips to remain in location for long? Are you disposing of a massive amount of waste at short notice, or working in a city setup where it can be challenging to get a permit for a skip, or a sufficient space where you can keep the skip for a prolonged time? Surrey Skips is a top supplier of skips, and we have you covered so that you should never have to worry about where to place a skip. When you hire our low-cost skip wait and load service, we will deliver the skip and wait for you to load it, and then we will promptly collect your waste, all in good time.
Efficient and Reliable Skip Solutions
We offer you a fast and reliable wait and load solution that will save you lots of time. We have solutions that increase efficiency and help you get rid of your waste when you are not in a position to accommodate a skip in your locality. Our customers are a dominant and integral aspect of our wait and load skip hire services. Making sure that they receive efficient and reliable solutions to their waste is our primary concern, and that makes our company stand out from our competition. At Surrey Skips, we have a team of experts with extensive experience in the industry. We have continued to provide a competent and dependable wait, and load skip London solutions because we are professionals.
We understand that sometimes you will lack the time, or lack the space. That is why we offer you solutions that help you dispose of waste responsibly. Site regulations and council prerequisites should not worry you or bar you from your role of responsible waste disposal. We will help you dispose of your waste, and our wait and load skip cost is affordable when compared to skip hire. We offer you an efficient, reliable and convenient service that is flexible enough to work around your requirements.
Convenient and Affordable Waste Disposal
Our wait and load skip hire London service is an attractive option for homeowners that do not want to make numerous trips to a disposal site with a heap of rubbish on their private vehicles. It is a convenient and affordable method for disposing of waste. There are no doubts that wait, and load skip hire prices are cheap as compared to hiring a skip and using it to store garbage. We make it easy for you to get rid of your waste at a relatively lower cost, and you avoid the hassle of hiring a skip. We are a leading company in Surrey, and it does not matter if you are getting rid of waste from your apartment, or remodelling your office or business premises. We will provide you with the convenience of wait and load skip near me services if where space is limited, or you don't have a council permit.
Some locations can be challenging to access, and some sites buildings are continually busy. Sometimes you might be working in a construction site, and you need to get rid of waste speedily to create more room. Our skip wait and load service London will come to your rescue by offering you same day service. If you need to collect waste from separate locations, the best option would be to use our local wait and load skip hire near me service. We can make specialized arrangements for bespoke wait and load services that cater to your specific needs. Our services are priced competitively, and we have developed a trusted and reliable skip hire company that always delivers on time.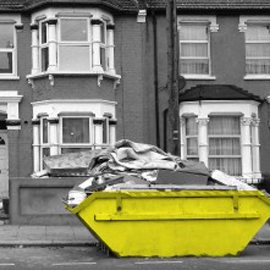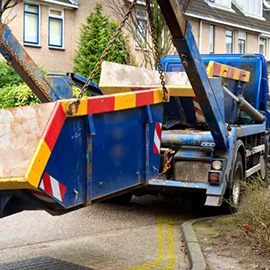 High-Quality Wait and Load Services
Do you need high-quality wait and load skips services? We have one of the best wait and load skip prices in Surrey because we understand that you always work with a budget. It would be best if you never had to be anxious about quality because we offer a highly advanced specialist service. We never compromise with our standards or cut corners. We are a professional company, and we offer highly reliable waste management solutions that are very affordable. Our wait and load skip London prices will not leave a hole in your pocket, and we are friendly and highly efficient. If you need flexible wait and load services, call us on 0203 369 9570, and we will discuss your requirements.