3 YARD SKIP
3 Yard Skip Hire
Surrey Skips has been the top supplier of skips in the waste industry in Surrey & across South London for many years now. They are a leading waste removal service and have the equipment and the expertise required for large and small projects at the domestic and commercial level.
If you are looking for a swift and reliable 3 yard skip hire service in Surrey and its environs, you can depend on Surrey Skips to provide you with a specialised, cost-effective same day skip hire services.
Surrey Skips is a friendly and professional skip hire service that will never get beaten on prices. We can deliver your 3 yard skip to your location and at a time of your convenience. You can make the booking for the 3 yard skip size online, or you can call and make your booking. When you need a high-quality supplier that is fast and efficient near me, Surry Skips is the best option to choose.
From the onset until we complete the collection of your waste, we will make sure that all your requirements get met. If you need same day service for the 3 yard skip hire near 'me' in & around Surrey, you can rest assured that we will get the skip to your location promptly.
The Best 3 Yard Skip Hire Price Deals
Surrey Skips have the best deals that will help you save on the cost of a skip. We have 3yd skips that are ready for your use, and there is a comprehensive range to suit your needs. If you want a 3 yard skip hire budget-friendly prices and a 3 yard skip size, Surrey Skips offer the best skip hire price nearest to your location. When you make a comparison with different companies that offer the same services in your area, you will realize that we can provide you with the skip yards at low prices. If you need a supplier that will offer you the best 3 yard skip hire deals, you need to talk to Surrey Skips.
Our 3 yard skip hire prices are a challenge to the costs of other local skip hire companies. If you need a flexible, reliable and affordable 3 yard skip hire near me, we have exclusive offers and discounts just for you. We know that hiring a skip yard is not an easy task. It can be very confusing if you do not see the difference between various skip yards. That is why we prefer that you talk to a specialist from Surrey Skips to get assistance in determining the right skip sizes for your requirements. That is also the best way to determine the 3 yard skip hire cost once we have established which one is perfect for the collection and disposal of your waste materials. Working closely with you also helps us to make arrangements to collect and deliver your skip at your convenience. When you do not know what waste removal option is best for you, we will provide you with a viable solution that is ideal for your budget and your situation.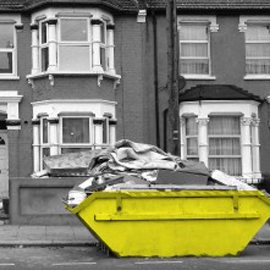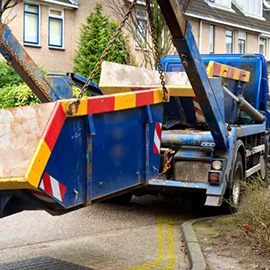 Hassle-Free Skip Hire Services
If you need a skip hire company that will provide you with a cheap and hassle-free service that is a low cost, you should talk to Surrey Skips. We are a local skip hire company near you in Surrey that is highly trusted because we always deliver on our promises. We make it simple for you to book the skip that you need online and because you can consult our professional representatives, it is not too difficult to find a cheap 3 yard skip hire near me that you need. We have amiable and helpful customer service representatives, and we will make sure that you are aware of the 3 yard skip price before delivery.
Our delivery gets done very fast, and we are very reliable and make sure that the collection of your waste gets done as soon as you are ready. Take advantage of our specialised collection services and our advanced and rigorous processing and separation of waste and make a call today. We will provide you with advice and quotes for the delivery and collection of the 3 yard skip today. Call us on 020 369 9570 or book a skip online.