size
All Skip Sizes Available
Surrey Skips have many sizes of skip available to book. We ensure that we have as many skip sizes available as possible, as we know, every single clearance job requires something different. Little and large skip hire is exactly what we can supply you with if you are looking for clearance services 'near me'.
Skip Sizes Available at Surrey Skips:
The Top Firm for Cheap Skip Hire 'Near Me'
Surrey Skips are well-known by many people in the local areas for providing top quality clearance services for an affordable price. From prioritising efficiency and protecting our customer's wallet, we are a skip hire company thatreally is for the people. We provide our customers with an experience that is simple and easy, which they all love.
Offering competitive prices is something we love to do, as putting our customers first is a priority here at Surrey Skips, and we don't plan on changing this anytime soon. It doesn't matter to us if you are looking for commercial or domestic skip hire, if you need to clear rubbish, Surrey Skips are the best company to go to.
Residential Skip Hire & Garden Skip Hire
Are you looking for reliable and affordable skip hire 'near me'? Do not worry; Surrey Skips are here to supply you with the best rubbish removal in the local areas.  Our team understand the pains and frustrations that can come along with domestic rubbish clearance. People tend to not realise how much rubbish they have built up until they actually go to remove it. Surrey Skips have a friendly team of specialists who help people clear their home or garden almost every day. Your house and garden should be a place that you are proud of;however a rubbish build-up can prevent the beauty of your home being shown.
Get in touch with our team today if you need skip hire for garden waste. Surrey Skips always ensure that you receive the skip promptly. Not only are we super-efficient, but we also take care into disposing of the waste that we collect from you, ensuring that as much rubbish is recycled as possible.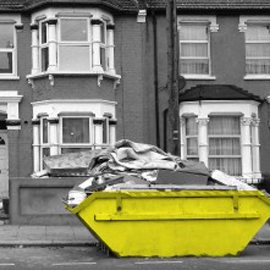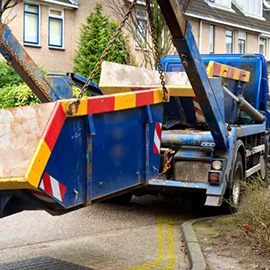 The Best Builders Skip Hire Available at Surrey Skips
We believe that it is best to get a large skip to hire if you are a commercial companylooking to clear a worksite. The problems that usually come with large skip hire is the price that comes with it. At Surrey Skips we believe that clearing waste effectively, should not have to be expensive. Waste removal is something everyone needs to do and therefore, we ensure that we offer unbeatable prices in all of the areas that we cover. Our highly trained professionals have been supplying cheap skip hire for several years now, and we have enough knowledge to know how to tackle every single project efficiently.