Skip Hire
Garden Skip Hire
When you have heaps of garden waste that you do not know how to dispose of, you need to hire a skip to help you get rid of the unwanted trash. Surrey Skips is a local skip hire service in Surrey that will help you to take care of your garden waste conveniently. Hiring a garden skip from Surrey Skips is the best way to clear all the trash in your garden because debris can be quite a bother. If you need a garden skip hire that is affordable, hassle-free, and convenient, then Surrey Skips is available to assist you. Once you have determined that you need to hire a skip for garden waste, you need to know that you are getting a professional and reliable.
Our company has years of experience in offering low-cost, efficient, and safe garden waste management services to customers in Surrey and the UK. We have demonstrated our expertise in garden waste management, and we can provide a range of cost-effective garden skips near me services. We are in the best placed to offer you advice on the best way to take care of your waste. Our team of reliable and professional experts is always ready to assist you and offer you the best advice to help you dispose of your garden waste most efficiently. If you need a trusted garden waste skip cost company that provides low-cost services to households and businesses, we are your best option.
Affordable Garden Skip Hire Services in Surrey
Surrey Skips offers you a fast, affordable and convenient way of taking care of garden waste that is reliable and always delivers on time. Instead of leaving your garden waste out to decompose, we can help you get rid of the heap at an amicable and cost-effective price. Hiring our garden waste skip services is convenient because we always deliver at a time of your choice. We will also help you secure permits from your local council if you have to leave the skip on the road. We operate a very flexible rubbish collection company, and we collect as much or as little waste as you need. Generally, we collect garden waste at a date and time that is convenient for you. However, if you need your garden waste taken care of promptly, you can opt for our same day service. Please do not be worried about our garden waste skip cost to you.
We do everything to ensure that we provide you with a service that is economically friendly and at a budget that is affordable to you. Our prices for hiring a skip for garden waste are pocket friendly, and we have a range of skips that include mini skips, midi skips, and many other skip sizes on offer. We always strive to deliver reliable and high-quality skip hire for garden waste services at a cost that is customer friendly. We know that hiring a garden skip can be intimidating if you have never done it before. Most companies will assume that you have done it before, and many others will charge you exorbitantly. At Surrey Skips, we have a team that is professional, friendly, and always willing to help to ensure your experience is enjoyable and our services affordable for all our customers.
Leading Garden Skip Hire Suppliers
We are a leading provider of waste bags and garden skip hire near me in Surrey. We are the perfect local company to assist you with garden skip bin hire and are the ideal supplier for all your garden waste disposal requirements. If you need skip bags for garden waste, we will also help you with the most affordable bags. The bags can be affordable and convenient if you have different types of materials to get rid of and have to split them into separate piles. We have an extensive range of skips and bags that are the ideal hire solution for you and we can deliver at them your convenience. If you are looking for a local garden waste skip hire near me, Surrey Skips is the best option because we will use our specialist and skilled team to help you clear rubbish efficiently and without leaving behind a mess.
Anytime you require a garden rubbish skip hire, all you have to do is call or make a booking for a skip online. You will receive the skip from our reliable and efficient skip hire service to help you clear your garden. We are professional, and our team has the best training and qualifications to handle the delivery of skips and disposal of waste. We have specialised and advanced tools and equipment, and we have a large and modern fleet of vehicles to get the job done superbly, and promptly. Whether you need a garden skip bin or a small skip for garden waste, you can depend on us because we are a top supplier and we have cheap and affordable options for local customers.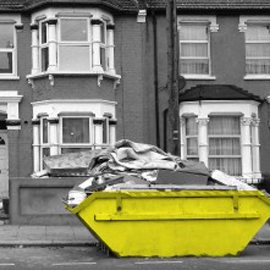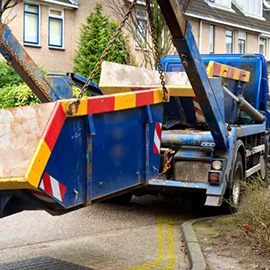 Talk to Us for a Quote
We have very reasonable and highly competitive prices as compared to most garden skip hire companies. We offer you one of the most excellent garden waste skip near me services with a pricing structure that is very transparent and no additional charges once you have a quote from us. We never overcharge when and once we agree on a specific skip for garden waste prices; you have our assurance that there will be no hidden costs. Talk to us for a free no-obligation quote. You can call us on 0203 369 9570, and we will answer all your questions.